Date/Time
Date(s) - 12/12/2020
2:00 pm - 4:30 pm
Location
Relaxation Centre of Queensland
Categories
Presenter:  Paul Spottiswood
Fear and worry can seem to be a normal part of life but just how normal are they?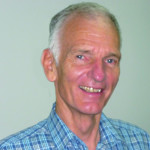 Do fear and worry rule your life and spoil so much of your joy? This session aims at putting them into perspective so we're not over-reacting to our mind with its instant reactions to numerous situations – i.e. our jumping at shadows.
Paul himself overcame a deep fear of public speaking and has assisted hundreds of others through his courses. He currently conducts a regular session on overcoming the fear of flying and many people are now flying for the first time, thanks to Paul's insights.
This session aims to look at these fears of ours, and that sabotaging companion – worry. Paul aims to put both into perspective and explore what we can do individually to manage, control or eliminate these two impostors in our lives.
FEE: $25. BOOKING ESSENTIAL.
Numbers currently need to be strictly limited and we are not taking online bookings. Please pay over the phone to avoid build-up of people at Registration – Ring us on 07 3856 3733 to register your booking and make payment.