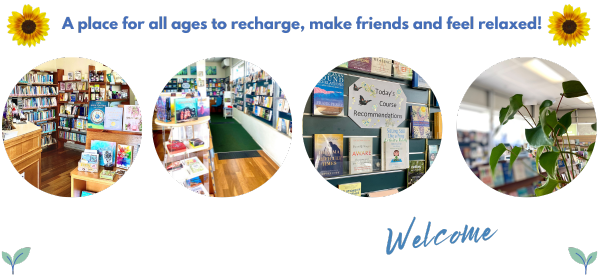 Click here for our latest newslette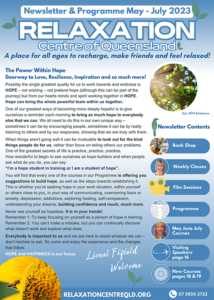 r
Come and visit us – see a unique range of wonderful Books, CDs, DVDs.
Enjoy a cuppa and a CHAT – you can be certain of a warm welcome AND, all importantly,
a key rule here for over 40 years is that 'Nobody' will try to sell you anything or get you to do a course.
A unique organisation in Brisbane, commenced 1974 by Lionel Fifield and others, powered almost entirely by volunteers and a remarkable team of presenters from Brisbane and visiting from overseas and interstate.

We're here to show participants:
How we can use our remarkable minds to bring beneficial changes in our lives.
How by using a range of ideas and techniques we can reduce stress, anxiety and improve physical and mental issues.
Just how powerful the effects of right attitudes can be and how all too often our lives can be controlled and made more difficult because of unconscious conditioning from our early years.
---
Our address
15 South Pine Road, Alderley QLD 4051
(Between Alderley Avenue & Wakefield Street)
Phone 07 3856 3733 – Fax 07 3856 3722
Email: admin@relaxationcentreqld.org
---