Health, Relaxation, Communication, Prosperity, Relationships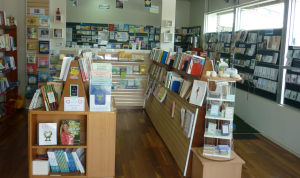 There are always new books coming into our Shop – Books, CDs, DVDs full of encouragement – How to do – Feel hope – Widen our thinking – Expand our perceptions – Discoveries of all sorts.
Over the past 46 years we have seen some remarkable books be published that had a profound effect on huge numbers of people. Then, as happens, other books are launched onto the market with much publicity and people swoop onto them. However, the older ones are often so beautifully explained and  buyers 30, 40 or 50 years later love them. We have many meanin
gful such stories of the value to people of these books.
It was interesting that three of our helpers picked some older books amongst what they wanted to review because of the benefits they gained when they found them in our Shop in recent times.
Recommendations by 3 of our Shop Volunteers
Ruby Red Shoes Goes to Paris by Kate Knapp
Ruby Red Shoes is a beautifully written and illustrated children's book. I have found all Kate
Knapp's books whimsical and sweet. This book reminded me of being in Paris and I just loved it.
The Dynamic Laws of Healing by Catherine Ponder. A companion book to The Healing Secrets of the Ages. This is a beautiful book that will be used as a reference book for anyone who is interested in a journey of healing. The wisdom the author imparts is timeless with helpful affirmations provided at the end of each chapter. A valuable book to add to your Library. We are regularly ordering this book in.
Raising Boys in the 21st Century by Steve Biddulph. A book to help boys to become open-hearted, kind and strong men. No two boys are alike, and we have to get to know our own unique boy. The idea that 'if we understand them, we can help them' is what has made this book so well loved and trusted.
Steve Biddulph is one of the best-known psychologists and has introduced a generation of fathers to hands-on engagement with kids, and helped thousands of mothers, gain confidence in their ability to raise sons as well. He has worked with schools in 17 countries, and 130,000 parents have heard his unforgettable live talks.
As a parent of two adult boys I recommend this book as a great guide to understanding the complexity of helping boys through the three stages of Boyhood to become happy, balanced men. An excellent read.
Psycho-Cybernetics by Maxwell Maltz. This book is an important and valuable contribution to
man's knowledge of himself and his ability to improve himself. Discover the success mechanisms within you, improve your self-image – Dehypnotize yourself from false beliefs and learn to utilise the power of rational thinking! You can use the do-it-yourself tranquilisers that bring peace of mind – Learn to remove emotional scars and give yourself an 'Emotional Face Lift!' Learn to turn a crisis into a Creative Opportunity! Happiness is a Habit – So cultivate it.
Eat… Think… Heal… by Margaret Bridgeford. Margaret draws on her own family's experiences, sharing very personal stories of health and ill-health and their surrounding circumstances while growing food 'to feed the world'. She explains in a fascinating account, how and why our food has lost its nutrition and shows us how this can be reversed. Margaret also drawn on ancient practices of vibrational medicine, and explains how these practices can be easily embraced in our modern world, helping us return to our intuition and use focused thought to help aid our levels of wellness. She has woven incisive research to create a vivid image of th
e landscapes of soil, body and soul, revealing the vibrational connection between them all. Margaret convincingly ignites a call to action!
Edgar Cayce's Everyday Health – Holistic Tips, Remedies & Solutions by Carol A. Baraff. Carol has incorporated her forty years of researching and writing on holistic health topics from the Edgar Cayce readings into a simple yet complete everyday health guide full of practical solutions, natural remedies, and holistic health perspectives from the "father of holistic medicine.
Secret Pigeon Service – Operation Columba, Resistance and the Struggle to Liberate Europe by Gordon Corera – Between 1941 and 1944 sixteen thousand plucky homing pigeons were dropped in an arc from Bordeaux to Copenhagen as part of 'Columbia', a secret British operation to bring back intelligence from those living under occupation. The messages were written on tiny pieces of rice paper tucked into canisters and tied to the legs of the birds.  This powerful tale of espionage brings together the British and Belgian sides of the story of 'Leopold Vindictive' a spy network led by extraordinary Belgian priest Joseph Raskin. The story unfolds
how bitter rivalries in London placed the lives of secret agents at risk. Secret Pigeon Service is a book not so much about pigeons as the remarkable people living in occupied Europe who were faced with the choice of how to respond to a call for help and took the decision to resist."
Discounts – Discounts
All Books, CDs, DVDs and other items in our Shop 20% off from Monday 13 July to Sunday 26 July;' Saturday 12 September to Saturday 3 October.