Health, Relaxation, Communication, Prosperity, Relationships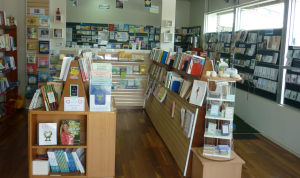 Our Shop is full of invaluable Books, CDs and DVDs to assist you with life's challenges. Anxiety, Stress, Depression, Food Issues, Illnesses, Self-Esteem, Relationships, Encouraging Kids, etc. etc. plus some lovely, special cards and lots more. – Come and browse.
Here are recommendations by 4 of our Shop Volunteers
Chakra Guide (Chart). This chart gives valuable information on the Chakra system. It explains the seven classic chakras along with the location, principles, body parts, balance/imbalance, harmony/disharmony and various associations. It explains how to unblock chakras with food, herbs, aromatherapy and crystals.
Why People Don't Heal and How They Can – A practical programme for Healing Body, Mind and Spirit – by Caroline Myss, Ph.D. This book brings together Dr Mys's breakthrough views on energy medicine and the development of human consciousness and spirituality over the ages. She teaches you how to perceive the seven different energy centres of the body and interpret the spiritual challenges they present. Provides healing rituals and prayers that will help you to get onto and stay on the path to wellness.
The Gut Health Diet Plan by Christine Bailey. This is a great book if you are struggling to solve gut health problems. Gut Health problems sometimes seem confusing with many variants to take into consideration. Christine gives helpful and accurate detail with weekly food suggestions, including tasty and enjoyable recipes. This is an excellent way towards obtaining good health.
A New Earth: Awakening to Your Life's Purpose. Eckhart Tolle.
This book explains how looking beyond our ego-based state of consciousness is essential to personal happiness and perhaps the key to ending suffering and injustices in our world. To be fully present to life as life is now. Tolle says. "When you lose touch with inner stillness, you lose touch with yourself." When you lose touch with yourself, you lose yourself in the world". This is a book to read with post-it notes or a pen to make notes
Man's Search for Meaning by Viktor Frankl
The remarkable story of Frankl's struggle to survive the Nazi concentration camps. He rises above the evil he faces and in doing so offers us an incredible insight into finding greater meaning and purpose in our own lives. He gives us a true understanding of human freedom and dignity. There is a reason this book is a classic. You owe it to yourself to read it.
Discounts – Discounts
All new Books, CDs, DVDs and other items in our Shop 20% off from Wednesday 27 January to Sunday 14 February 2021.

NOTE: The Centre is closed for Annual Holidays and will re-open at 9am on Wednesday 27 January 2021.