Books, Books, CDs, DVDs and More!

All focused on a better, more empowered and meaningful life.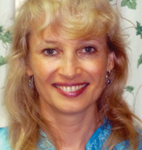 Some of you know Elena Lymbery for Co-ordinating our Shop activities, her always popular Sound Healing sessions and her twice a month Health and Wellbeing Support Groups. Elena has a Master's Degree in science and is deeply interested in Natural Health Products which she sees as invaluable for improving health.
You will see in our Shop a range of food items she has carefully chosen to be available for our customers.
Discounts – Discounts
Yes, 20% discount off all new items in our Shop, but not off our very low price, often wonderful range of second-hand books. 

BOOK SHOP DISCOUNT DAYS 20% Off all NEW items
Tue 3 – Thu 26 Oct 2023
BOOK REVIEWS
The Power of Now– Eckhart Tolle
This is simply one of the best books I've ever read, and I can honestly say I've read it at least six times and benefitted each time. Like all great works of literature, it's simple to read, yet provides a profound insight into the human condition and our spiritual imperative to evolve and raise our consciousness. More importantly, Tolle doesn't just offer philosophical theories or platitudes – the book is replete with practical techniques to address the core dysfunctions that we can easily recognise in ourself and others. In addition, the style of writing which involves typical questions that a reader may have to which Tolle provides brilliant answers – satisfies the most critical thinker. My advice: buy it from the Centre and read it today and start seeing the benefits of the Power of Now in every aspect of your life.
The Anxiety Journal: Exercises to soothe stress and eliminate anxiety wherever you are – Corinne Sweet

This New York Times Bestseller provides a modern, no nonsense take on self-help. Written for a millennial audience this book cuts through the positivity myth and delves into living a practical and balanced life. Mark is a popular blogger whose casual writing style lends itself to resembling a personal conversation with the reader through easily digestible chapters and anecdotes. The essence of the book is to help redirect focus to what really matters in our lives and to stop worrying about the things we cannot change.
You Can Heal Your Life – Dr Stephanie Sarkis
This book discusses the tried and true methods used in gas lighting. It sets up specific scenarios and then explains the what's, who's, hows, and whys of such manipulative behaviour. It shows how it is used by various mediums to create a false perception, whether the intended victim is a single person or a mass audience. It provides the reader with the necessary tools required to combat against such tactics, break the cycle, take your power back. This is also a relevant read if you spend a lot of time on Social media, regularly use a digital device or are exposed to relentless advertising.
Your Own Perfect Medicine – Martha Christy

Here is a book that can and probably really surprise you. What the author writes about with such enthusiasm may leave you amazed.
When you read Martha Christy's personal story of her first 40 years and where she is now helps you understand what doors this "perfect medicine" can open – then read what many outstanding doctors and researchers and wise people have written. I hope I have not given you any hints what this perfect medicine is.

Pre-Loved Books

We used to call these second-hand books but we know that some of the books brought in have certainly so meaningful and so loved by their owners.
There are several boxes coming in currently from a family where the owner was a beloved doctor who also had deep spiritual connections far and wide. Yes, I remember how much he loved his books.
It's always a joy to see visitors going through some of these books and every now and then saying – "Wow, I've looked for this everywhere, and here it is!" As you know we put very low prices on these books as we are certain that previous owners would love to see them going into the hands of others who will treasure them as much as they did.