Paul Spottiswood has been a commercial pilot, a flying instructor and had 25 years as an airline pilot. He was one of the people selected by his airline to give courses for people fearful of flying.
Paul himself went through many years of fear of public speaking which he faced and now is a highly accomplish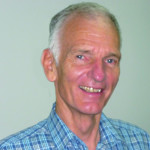 ed public presenter. Along with two other co-presenters he presented a course at the Relaxation Centre for several years on Fear, Anxiety and Panic Attacks.