Date/Time
Date(s) - 28/10/2022
12:35 am - 1:35 pm
Location
Relaxation Centre of Queensland
Categories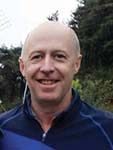 Presenter: Paul Jones
KiGong uses standing postures, movements, meditation and breathing to build and balance life-energy in the body.
Why should I do it?
It's fun, feels good and is not difficult to start. You can get a feeling of vitality and strength and feel more at peace, relaxed and grounded.
BOOKING ESSENTIAL.
FEE: $14 per session ($98 for 8 sessions). Please ring us on 3856 3733 to confirm your booking and make payment.