Date/Time
Date(s) - 10/06/2021
7:00 pm - 9:15 pm
Location
Relaxation Centre of Queensland
Categories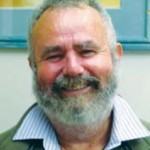 Presenter:  David Burke
PLEASE NOTE: This is a 3-week course, sessions presented Thursday evenings.
Here is a concept that has been so meaningful and liberating for many people as it has helped them to understand relationships at home and work in a whole new light.
Many people say they have never heard of The Enneagram. So please, do yourself a favour and come for this first evening. In this way you can begin to take in all that The Enneagram has to offer us in such a variety of ways. You will find it beautifully described and demonstrated on this first session.
David Burke is recognised as an international authority on The Enneagram and has a great gift to help others understand more about why they are as they are and develop a deeper respect for themselves and others.
FEE: $25 per individual session or $65 for all 3 sessions (AIES members $8 per evening). PLEASE BOOK.
Numbers currently need to be strictly limited and we are not taking online bookings. Please pay over the phone to avoid build-up of people at Registration – Ring us on 07 3856 3733 to register your booking and make payment.