Date/Time
Date(s) - 05/09/2020
1:30 pm - 4:30 pm
Location
Relaxation Centre of Queensland
Categories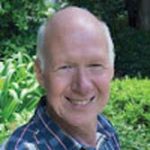 Presenter:  Robert Vicary
Here is a very self-empowering session. Most of us have been taught to look to other people to give us what we need and not to recognise what we can do for ourselves.
Robert Vicary is a masseur with a fascination with the connectedness of our bodies, the effect of one area on another and the remarkable possibilities that exist for all of us who seek answers.
Robert will show you a range of self-massaging techniques so we can give ourselves free treatments whenever we wish. Come discover and enjoy the power of your touch. Participants seem to gain so much from this empowering session and come away amazed at all they find they can do for themselves.
FEE: $35. PLEASE BOOK.
Numbers currently need to be limited. Please pay over the phone to avoid build-up of people at Registration – Please ring us on 07 3856 3733 to register your booking and make payment.