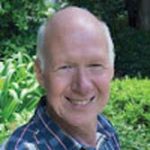 Robert says that after 40 years working as an accountant and financial planner he found himself disconnected with his body due to a high level of stress and anxiety.
By studying a Diploma of Reflexology and then a Diploma of Remedial Massage over a two-year period he was able to reduce the stressors and reconnect with not only his physical body but his emotional, mental and spiritual bodies.
Robert's sessions are rejuvenating and fun with plenty of notes for you to take home to practice.
Robert will share with you how to become reconnected with your physical body through self massage using simple muscle skin releases or myofacial releases. Fun filled combination of trigger points, energy activation and joy buttons.