Date/Time
Date(s) - 02/06/2018
1:00 pm - 5:00 pm
Location
Relaxation Centre of Queensland
Categories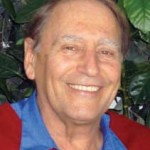 Presenters:  Lionel Fifield (left) and Tom Wixted (below right)
Ever-increasing numbers of people are going to doctors and therapists because they are experiencing the effects of anxiety and stress.
So often, though, we think we have something more sinister happening to our bodies because anxiety and stress can touch every aspect of us – cause us times of panic – accelerate our worrying and forgetfulness and totally disrupt our sleeping patterns.
The good news is there is so much we can do naturally and easily to break their hold on us.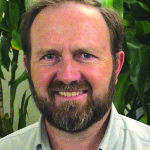 Both presenters have been through difficult periods of anxiety and stress themselves and had to find what worked for them and brought them the ease and understanding they so needed.
What you hear today can bring you benefits for the rest of your life.
FEE: $35. PLEASE BOOK.
Comments from participants in recent sessions:
Lionel's approach is very calming and down to earth.  H makes you feel that every problem can be overcome.
A very useful little course.  A lot of helpful tips to help understand that worry cycle and what to focus on to overcome the great feeling of anxiety and angst.  A lot covered in a short period which is invaluable.  Than you Lionel. (The breath is the tool for calming myself) I particularly had the visual image of seeing our mind as that yapping dog that never stops.
Lionel gave some helpful ways on looking at and managing anxiety.  I will be paying more attention to the rest of my body rather than the head.  That head has been master long enough!
Very helpful basics about anxiety.  Loved the real life stories which helps bring life to a topic.  Really enjoyed the brain-heart analogy and putting your thoughts into the compassion area rather than keeping them in the brain area which may be critical.
Lionel pinpointed the source of my anxiety and gave strategies on how overcome it.  I feel great benefit from coming to this course.  I liked how Lionel explained concepts in an easy to understand manner and that I realised that the real solutions come from within.
Real life examples.   Easy to understand.  Practical Ideas.
It was useful to have discussion about anxiety and the causes.  It is good to have the opportunity to see other people who all experience anxiety.  I found the comments about "suppress, depress, repress, and express" really useful.
Bookings
Bookings are closed for this event.