Date/Time
Date(s) - 22/07/2021
11:00 am - 1:00 pm
Location
Relaxation Centre of Queensland
Categories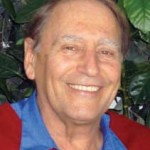 Presenter:  Lionel Fifield
One of the greatest secrets of happiness is being able to let go.
Rarely do we realise and acknowledge how many things we are holding on to and unconsciously believe will give us security and happiness.
In this session you will find out how releasing and letting go opens the door to numerous possibilities in every aspect of our lives including freeing our mind and having increased energy. Please recognise that this is much more extensive than just letting go of material possessions.
FEE: Donation of your choice. PLEASE BOOK.
Numbers currently need to be strictly limited and we are not taking online bookings. Please pay over the phone to avoid build-up of people at Registration – Ring us on 07 3856 3733 to register your booking and make payment.