Date/Time
Date(s) - 20/10/2020
6:00 pm - 8:30 pm
Location
Relaxation Centre of Queensland
Categories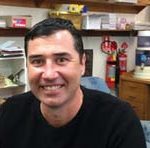 Presenter:  Alexander Robey
Is your mind racing in an exhausting cycle of self-talk, questioning what was said and done; and how to live up to all the expectations? What about the never-ending list of things to do in your mind with all the "I must do this, I should be this and I should have said…?" It can be draining, distracting and confusing; not to mention the gremlins in your head that come out when it's bedtime to take away that much needed rest. Even highly successful people share the mystery of feeling confident and capable and the sudden switch that creates doubting thoughts with uncertainty.
Quieten your busy mind with Alexander's techniques to feel more confident to understand that mind chatter of yours and to bring a break from all the internal noise. You might even start to sleep more deeply and awaken refreshed.
FEE: $25 (Repeater fee $10). BOOKING ESSENTIAL.
Numbers currently need to be strictly limited and we are not taking online bookings. Please pay over the phone to avoid build-up of people at Registration – Ring us on 07 3856 3733 to register your booking and make payment.