Date/Time
Date(s) - 04/05/2019
2:00 pm - 4:30 pm
Location
Relaxation Centre of Queensland
Categories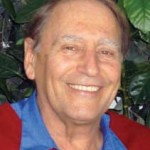 Presenter:  Lionel Fifield
Increasing numbers of people are now having problems with their sleeping patterns. Many of them say they drop off to sleep okay but wake at 1 or 2 am and just can't get back to sleep. Then there are others who lie awake for two or three hours before they drop into a sleep deeply exhausted. There are many reasons for this but, all importantly, there are so many simple processes you can do, which can be remarkably effective without those ongoing tablets or other aids.
These sessions have assisted many people to overcome years of chronic insomnia.
Lionel had 15 years of ongoing sleeping problems in his early years and now loves sharing with others what they can do to bring deep restful sleep. If you doubt it, come and find out. The benefits of a really good night's sleep are huge.
Comments from previous participants:
I really loved the course. Full of wonderful helpful tips and positive thoughts on not only "getting to sleep" and staying asleep, but also life and knowing and helping oneself.
Really enjoyed the course by Lionel Fifield. I learnt so much and will definitely practice what I was taught.
He gave me a lot of ideas to get better sleep – Absolutely Fantastic!
Wonderful course. Invaluable practical suggestions – very interesting.
Great stories – great fun and laughter. Thank you very much.
FEE: $30. PLEASE BOOK.
Bookings
Bookings are closed for this event.