Date/Time
Date(s) - 08/12/2018
2:00 pm - 4:30 pm
Location
Relaxation Centre of Queensland
Categories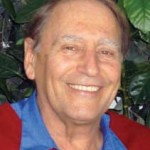 Presented by:  Lionel Fifield
Numerous people now have problems with their sleeping patterns. Many say they drop off okay, wake at 1 or 2 am and can't get back to sleep. Others lie awake for two or three hours or more before finally dropping off.
There are many reasons but, all importantly, there are so many things you can do, which can be so effective without those ongoing tablets or other aids. These sessions have assisted many people to overcome years of chronic insomnia.
Lionel had 15 years of ongoing sleeping problems in his early years and now loves sharing with others what they can do to bring deep restful sleep.
FEE: $30. PLEASE BOOK.
Bookings
Bookings are closed for this event.