Date/Time
Date(s) - 09/11/2019
9:30 am - 12:30 pm
Location
Relaxation Centre of Queensland
Categories
Presenter:  Hilda Brunckhorst
Are you a perfectionist? Or do others say you are a perfectionist? Do you experience stress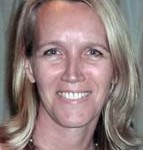 around trying to be perfect? – find it stressful wanting to make everything perfect 24/7? Do you feel or do others say you are pedantic, or a control-freak? Do you feel you want to 'loosen up a little' but still strongly hang onto your view of how things should be?
Do you often think along the lines of 'I should…' and 'I should have…'? Are you not able to sit still? Are your to-do lists getting too long? Then this session is for you.
Hilda will talk with you about what drives perfectionism and how to reduce the stress that comes with it. You will gain more insights around perfectionism and your mind. For example, how perfectionism is connected to your sense of self-worth – this, and so much more. Being able to reduce the stress around perfectionism, situations and events in life, you will start to feel lighter, – like a weight has been lifted off your shoulders.
Looking forward to meeting you.
FEE: $25. PLEASE BOOK.
Bookings
Bookings are closed for this event.