Date/Time
Date(s) - 09/05/2019
5:30 pm - 6:50 pm
Location
Relaxation Centre of Queensland
Categories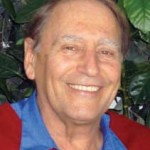 Presenter:  Lionel Fifield
Anxiety – Anxiety – Anxiety – Everywhere.
More and more people are talking about the anxiety that they are experiencing, the stress they are under and looking to something external to bring them some calm, ease, and peace.
So come tonight, and let's discuss anxiety. Lionel will talk about and demonstrate all sorts of possibilities that could really assist you. Unfortunately, we all too often become increasingly anxious about our anxiety, and this then puts our physical bodies under even greater pressures, as with sleeping becoming more and more difficult. Lionel looks forward to meeting you.
FEE: $15. PLEASE BOOK.
Comments from previous participants:
Lots of interesting ideas – food for thought and application.
I'm glad I took notes to foster further discussion with the other members of my family who attended with me.
The anecdotes and quotes gave added insight. Many thanks.
It was nice to be with others and know we are all feeling the same. The breathing exercise was very helpful and something I will continue to use.
The physical relaxation demonstration was powerful. Full of great tips and tricks to take away e.g. acknowledge "negative "friend" is not me.
Provided a great insight into ideas around the power inside other parts of the body. The understanding that if we flee a situation because of anxiety we still take it with us. Very easy to understand.
An excellent class – thank you. I attended for my daughter and it was something I will ask her to attend. I really appreciated attending.
Full of practical examples – practical solutions – making you look inward – not feeling alone.
Lionel's class was great – very informative and encouraging – great tips.
Bookings
Bookings are closed for this event.