Date/Time
Date(s) - 10/05/2019
9:30 am - 12:00 pm
Location
Relaxation Centre of Queensland
Categories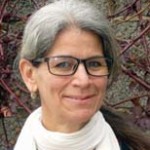 Presenter:  Kay Woodall
Ayurveda is more than just a food. It can reach into all aspects of our life and bring the balance we need.
Many of us are unaware that once we reach 50+ our digestion can diminish year by year. This can also happen at various stages in life through diet, lifestyle and environmental factors. This will invariably lead to many issues such as weight gain, sluggishness, pain and digestive disorder to name but a few.
This 5,000 year-old science from India works with the seasons and each individual's unique constitution, so helping you to understand how your gut health affects not only your physical health but also your mental and emotional wellbeing as you move into your fifties and beyond.
Join us to find out how you can apply some Ayurvedic daily routines, lifestyle principles and diet tips to bring renewed vitality, enthusiasm and balance to your health.
Don't underestimate all that this session can give you. Not just now but for the rest of your life, as some previous participants are discovering.
FEE: $25. PAYABLE ON BOOKING.
Comments from past participants:
I enjoyed hearing about alternative eating practice to improve digestion. The presenter explained principles well and detailed meal ideas clearly.
A very interesting morning. Will come and attend an Ayurvedic cooking class.
Intelligently presented – not too much information but what was given was so valuable. I know my life view was enriched because of this course. Thank you to the Centre.
It was all completely new information to me. The morning drink was great.
I will look at and evaluate food groups in a different way now. It really was interesting and new. Thank you so much for an interesting and thought-provoking talk.
An interesting talk covering the basics of Ayurveda. Informative and inspirational! Kay presented the class in a well-structured way. Now I need to follow up with some cooking classes.
So much to get through that it could easily have been a full day.
Thank you, Kay. It was most interesting and I will be implementing your ideas for improving digestion. Loved your drink. Very insightful and encouraging.
Interesting, well presented – friendly presenter – lots of information.
I found this a very informative, enjoyable and valuable session. Kay is very easy to listen to and entertaining as well as knowledgeable about her subject.
A wonderful introduction to Ayurvedic principles. Loved the lemon, ginger and honey drink. Also looking forward to trying some of the breakfast suggestions.
Bookings
Bookings are closed for this event.