Date/Time
Date(s) - 26/11/2022
10:00 am - 12:00 pm
Location
Relaxation Centre of Queensland
Categories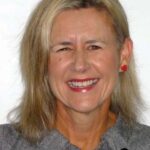 Presenter: Donna Thistlethwaite
Donna's remarkable story has been shown on ABC TV. Donna found herself in a dark hole of hopelessness and made a decision one day to throw herself off the Story Bridge.
Miraculously she was pulled out of the water by a ferry boat crew and so started a new life – now she speaks to many organisations, often as a keynote speaker, using the titles – "We Need to Talk" – or "Thrive – six strategies for success".
Come and hear about Donna's amazing journey from the depths of the Brisbane River to be a sought-after and inspiring speaker. She will focus on Resilience,  including six easy-to-implement strategies that she found invaluable for transforming her life. These are the practices which Donna found invaluable for coming out of where she found herself to where she now is.
FEE: $25. PLEASE BOOK.
Bookings
Bookings are closed for this event.