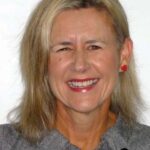 Donna is a mental health and resilience speaker and trainer. In 2012 she experienced a significant mental health crisis which dramatically altered the trajectory of her life. She has since undergone a transformation to successfully move from darkness and fear to shining her light.
Donna is passionate about helping others, whether it's achieving their career goals, knowing that it is possible to change our mindset and outcomes or sharing strategies that lead to positive wellbeing.
A question from her seven year old son recently led to an incredible insight for Donna … "If you could do anything mum, what would you do?" to which she replied "I'm doing it, I wouldn't change a thing. I have a lovely partner, a beautiful son, a wonderful home, and I get to help people every day".