Date/Time
Date(s) - 02/05/2018
7:00 pm - 8:30 pm
Location
Relaxation Centre of Queensland
Categories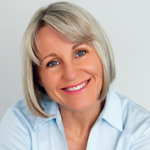 Presenter:  Karla Cameron
Do you often find yourself eating when you know you're not hungry? Why do we do this – is it boredom, stress or anxiety?
Although this doesn't make any sense on a logical level it will make perfect sense when we explore the emotional reasons behind it.
So, come tonight and get lots of insights into the habits we struggle with when it comes to the food we eat, our yearning for food and why it can have such control over us despite all our efforts and determination for it to be otherwise.
Karla has assisted numerous people over many years with their eating issues. See also Karla's Sunday 27 May.
FEE: $25. PLEASE BOOK.
Bookings
Bookings are closed for this event.