Date/Time
Date(s) - 18/02/2022
11:30 am - 12:30 pm
Location
Relaxation Centre of Queensland
Categories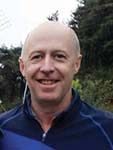 Presenter: Paul Jones
Tai Chi is a series of slow, flowing low-impact movements to gently stretch the body and promote functional mobility.
Why should I do it?
It's fun, will help prevent falls, boost your immune system and blood circulation. It's safe and can keep you fit and healthy as you keep doing it into old age.
BOOKING ESSENTIAL. FEE: $14 per session ($98 for 8 sessions) Ring us on 3856 3733 to confirm your bookings and make payment.
PLEASE NOTE: This session will be combined with "What Is KiGong" (for this date only) commencing at 12.00pm and finishing at 1.00pm