Date/Time
Date(s) - 26/11/2016
1:00 pm - 5:00 pm
Location
Relaxation Centre of Queensland
Categories
Presenter: Sonia Bailey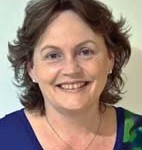 These days, our most important task is to keep our vibrations uplifted with good thoughts and feelings – to let go of the past and anything that weighs us down mentally, emotionally and physically.
Metamorphosis is about letting go everything you've known so you can be happy, strong, and confident, at peace and in balance – helping you to make new discoveries about yourself and what you're capable of.
Learn something new! Bring your imagination with you and let it run wild!
It's simple and effective, fast and everlasting – a way to help yourself and those around you cope with the challenges of life – learn to let go all that stands in your way of being in balance and harmony regardless of what life throws at you…
If you are afraid of change, then come to release your Fears;
If you don't think you'll have the time or money, come to release your sense of lack;
If you don't think you need to come because you know all about it, then come to release the blocks
in your thinking because you don't know what I'm going to say this time;
If you don't think you need to learn anything new, then come to release the blocks in your personal growth and the joy of learning;
if you are feeling stuck, then come to feel free;
if you are struggling through tremendous life changes, then come to feel more strength and courage;
Metamorphosis is all these things, and so much more! It's life changing!
FEE: $55. PLEASE BOOK with full fee.
Bookings
Bookings are closed for this event.