Date/Time
Date(s) - 16/03/2019
9:30 am - 1:00 pm
Location
Relaxation Centre of Queensland
Categories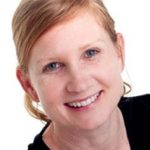 Presenter:  Nicki McCosker-Dell
If you are a parent or main carer of a teenager then you may be looking for ideas for fostering resilience in your family for supporting your teen and yourself as you all navigate this sometimes confusing and challenging time. This workshop is the latest in Nicky McCosker Dell's series on Resilience and she will offer rare insights and ideas for approaching thorny issues such as technology use, nurturing mental wellness and prioritising connection and communication with your teen.
Nicky has a great reputation as a presenter of great caring and will be really with you in whatever questions you have. See also Resilience in Grief and Loss.
FEE: $55. PLEASE BOOK.
Bookings
Bookings are closed for this event.