Date/Time
Date(s) - 30/07/2020
6:45 pm - 9:00 pm
Location
Relaxation Centre of Queensland
Categories
Presenter:  John Bligh Nutting
PLEASE NOTE: 4 Thursday evening hands-on workshops.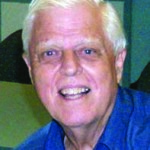 There is a part of you that never grows up, nor does it need to. That part is your very own wonderful Inner Child, still there, incredibly real and still carrying many of your deepest feelings of pain, stress, sadness and vulnerability. Do-it-yourself and hands-on activities each evening will enhance your joy as your grown-up side creates a real two-way connection with your magical inner child. You will discover better ways to protect and re-parent her or him so they feel truly safer, ways to heal childhood emotional wounds and improve self-confidence. The outcomes for both you as the grown up and your inner child are powerful and positive, real and long lasting.
John has trained in the USA on the latest Inner Child work. He prefers to guide the group as they have fun practicing inner child activities rather than reading or listening.
FEE: $115 (including $35, 100-page book). BOOKING ESSENTIAL.
Numbers currently need to be strictly limited and we are not taking online bookings. Please pay over the phone to avoid build-up of people at Registration – Ring us on 07 3856 3733 to register your booking and make payment.
There will be an Advanced Loving Your Inner Child Workshop commencing on Thursday 27 August.