Date/Time
Date(s) - 28/02/2020
7:00 pm - 9:30 pm
Location
Relaxation Centre of Queensland
Categories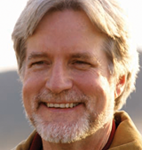 Presenter:  William Meader (visiting from USA)
Within the human kingdom, crisis is always a prerequisite to spiritual transformation. This is true whether we are considering an individual, a society, or humanity as a whole. In this presentation, a deep examination as to the nature of crisis and conflict will be offered. The distinction between vertical and horizontal conflicts will be examined from the esoteric perspective, as well as how they each must be managed differently in order to support human evolution correctly. The nature of the current world crisis will be spiritually examined in this light, particularly as it pertains to the Reappearance of the Christ.
FEE: $30. PLEASE BOOK with payment of full fee.
Bookings
Bookings are closed for this event.