Date/Time
Date(s) - 29/02/2020
9:00 am - 5:00 pm
Location
Relaxation Centre of Queensland
Categories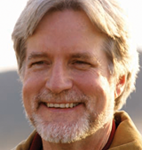 Presenter:  William Meader (visiting from USA)
Glamour is the force within each of us that distorts spiritual truth. As the soul directs its influence into one's thoughts and feelings, the personality (lower-self) begins to place undue importance on itself. As a result, the soul's desire becomes disfigured and misapplied.
In this presentation, glamour will be discussed in depth. An assessment of the typical distortions occurring within one's thoughts, feelings, and physical experiences will be examined, as well as the means to recognise these tendencies within ourselves. In addition, methods of countering glamour will be explored.
Wlliam Meader speaks in many countries each year and has a great following wherever he goes. He has been visiting the Relaxation Centre now for three years and participants love him for his depth of insight, knowledge and wisdom – people travel from great distances each year to hear him.
FEE: $130. PLEASE BOOK  with payment of full fee. Bring lunch to share.
Bookings
Bookings are closed for this event.