An influential and respected teacher of the Esoteric Philosophy, William Meader has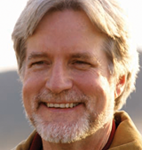 established an international reputation for his gift as a communicator of this philosophy. His extensive teaching program includes a diverse array of workshops and lectures devoted to nurturing a deeper understanding of the spiritual path, both from an individual and global perspective.
His work—often described as a 'next step' in spiritual evolution—assists students in the refinement of the higher abstract mind in order that they might align with the soul's creative intention. William's gentle humour, sensitivity and deep understanding of the spiritual path is appreciated by dedicated students of the Esoteric Philosophy—also known as the Ageless Wisdom—worldwide.
William has an Undergraduate Degree in Business and a Master's Degree in Psychology. He presents regular workshops in the United States, Europe, United Kingdom, Canada, Australia and New Zealand.
William will present 3 sessions as follows:
Friday 28 February, 7-9.30pm  – Human Crisis and Spiritual Opportunity
Saturday 29 February, 9am-5pm – Glamour: The Adversary of the Soul
Sunday 1 March, 9am-5pm – Homeward Bound: The Soul's Return to the Ashram