Date/Time
Date(s) - 01/03/2020
9:00 am - 5:00 pm
Location
Relaxation Centre of Queensland
Categories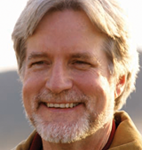 Presenter:  William Meader (Visiting from USA)
Within each of us is a hidden yearning for home.
Whether living in a mansion or hovel, home is viewed as a place of retreat from the hectic pace and pressure of outer life and career. Though this perception is true for most of us, it is nonetheless a view that arises from the personality (ego) not of the soul. For in the eyes of the soul, the notion of home has nothing to do with an exterior place. Rather, it is a place located deep within the recesses of consciousness. Esoterically referred to as the Ashram, this inner home is the soul's eternal abode.
In this presentation, William will deeply examine the soul and its relationship to its inner home. He will also closely examine the Six States of Discipleship that lead an individual into the Ashram, and the degree of ashramic intimacy that each stage reflects.
Wlliam Meader speaks in many countries each year and has a great following wherever he goes. He has been visiting the Relaxation Centre now for three years and participants love him for his depth of insight, knowledge and wisdom – people travel from great distances each year to hear him.
FEE: $130. PLEASE BOOK with payment of full fee.  Bring lunch to share.
Bookings
Bookings are closed for this event.