Date/Time
Date(s) - 16/02/2019
9:30 am - 5:00 pm
Location
Relaxation Centre of Queensland
Categories
Presenter:  Sarah Peyton (from USA)
PLEASE NOTE: This is a weekend workshop, sessions held Saturday 16 and Sunday 17 February 2019 – 9.30am-5.00pm each day.
It can be a big challenge living in our world of such diverse personalities and dealing with our own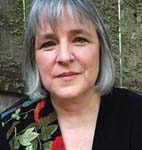 reactions, inner pain or fears of being unacceptable or rejected. These are stored deeply in our unconscious minds.
Often without recognising it we find ourselves disconnected from ourselves and others because of memories of difficult past experiences which remain alive in our brains and prevent us from feeling present and responsive in the moment. As a result of those unconscious memories "In order to belong and survive" we have made deep-seated and silent agreements with ourselves which can keep us feeling stuck, small and constrained.
The importance and value of this 2-day course is learning how we can release ourselves from those patterns that no long serve us and, step-by-step "live a life of ever-expanding freedom, empowerment and awareness.
FEE: $350. PLEASE BOOK – Bookings only accepted on payment of full fee. Please bring own lunch each day.
PLEASE NOTE: Bookings only by phone after 5pm on Thursday 14 February.
Bookings
Bookings are closed for this event.