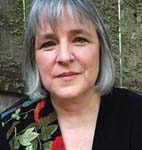 Sarah Peyton (from USA), Certified Trainer of Nonviolent Communication, teaches people how language changes relationship and the brain.
She works with audiences internationally to create a compassionate understanding of the effects of relational trauma on the brain, and writes about and teaches people how words change and heal us.
Her special interest is the way that difficult events impact our automatic brain patterning, and how to transform our tendencies toward self-criticism into self-warmth.
Her first book, "Your Resonant Self: Guided Meditations and Exercises to Engage Your Brain's Capacity for Healing," was published by W.W. Norton Publishing internationally in autumn 2017.
To make a booking to Sarah's weekend presentation please click on the link below and make your booking.
How Empathy Unifies Our Brains and Bodies – Healing Past Traumas
Please confirm your booking with payment through the Pay Pal facility.