Date/Time
Date(s) - 05/12/2020
9:30 am - 12:30 pm
Location
Relaxation Centre of Queensland
Categories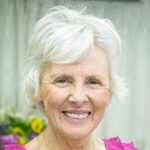 Presenter:  Rhonda Ohlson
Would you like to develop the confidence to stand up and speak out and sing out of yourself? Are you held back by old fears and beliefs and can't seem to break free?
In this workshop Rhonda Ohlson, a Feldenkrais presenter with 30 years' experience, will show you how to unlock tension in your body, restore your tired voice, release vocal strain, project your voice powerfully, develop vocal confidence and tune it to be a marvellous instrument for your true voice.
You will find that you can move with ease and grace and let the true colours of your voice shine through. What would your life be like if you could express the real you with confidence?
FEE: $35. BOOKING ESSENTIAL. Numbers currently need to be strictly limited and we are not taking online bookings. Please pay over the phone to avoid build-up of people at Registration – Ring us on 07 3856 3733 to register your booking and make payment.