Date/Time
Date(s) - 19/02/2020
7:00 pm - 8:30 pm
Location
Relaxation Centre of Queensland
Categories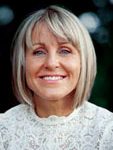 Presenter:  Karla Cameron
So many of us now turn to food to help us survive very difficult periods in our lives – job upsets, relationship issues, or indeed any kind of stress that makes us feel really vulnerable. But then these habits become a comfort and an addiction and it can seem as though we don't have any control over them and everything feels like a struggle.
Karla has decades of personal experience with eating disorders and she is now able to use all that she has learnt to assist others and bring a sense of understanding and self-compassion to this issue – she has now written a new book entitled Eating Out of Control – 7 Steps to Understanding Why You Do It So You Can Stop.
Tonight she is launching her new book – come along and hear her and see the book. This evening will be full of valuable ideas and insights.
FEE: $5. PLEASE BOOK if possible.
Bookings
Bookings are closed for this event.