Date/Time
Date(s) - 17/09/2022
2:00 pm - 4:30 pm
Location
Relaxation Centre of Queensland
Categories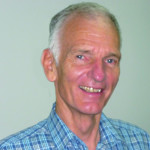 Presenter: Paul Spottiswood
Most people have been told from childhood: "Don't leave a mess." Yet so many people when they pass from this life, do just that!
They leave a mess for others to clean up, usually due to lack of knowledge or consideration or being prepared to face the fact that as with everybody else our time will come.
This session highlights and discusses the many possibilities and options that are available, to prepare for your departure from this world by using a "Pre 'Departure" check list.
Most of us unfortunately, just have not thought the subject through carefully and properly. You may be amazed at all the possibilities that Paul highlights in this session.
Just like the Scouting Motto, "Be Prepared", can leave us with a great peace of mind.
Paul has many personal stories to share and believes this is a really important area for us all to look at.
FEE: $20. PLEASE BOOK.
Bookings
Bookings are closed for this event.