Date/Time
Date(s) - 25/02/2018
9:00 am - 5:00 pm
Location
Relaxation Centre of Queensland
Categories
Presenter:  William Meader
Death is an unavoidable aspect of life, though mystery and fear often surround it.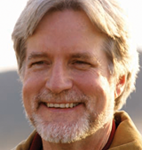 To those who live spiritually, death is understood as a beginning, not an end. Yet there are few who know death as a great adventure, and who truly understand the deeper processes of death, as the soul seeks to begin its liberation from form.
In this presentation, death will be examined from the esoteric point of view. The nature of the "second death" will be discussed, as well as the after death experience known as Devachan. In addition, reincarnation will be examined, including the role that the "permanent atoms" play in subsequent incarnations.
FEE: 130. BOOKING ESSENTIAL. Booking confirmed on payment of full fee.
Please bring lunch to share.
Bookings
Bookings are closed for this event.