Date/Time
Date(s) - 06/04/2023
10:00 am - 12:30 pm
Location
Relaxation Centre of Queensland
Categories
Presenter:  Jean Turnbull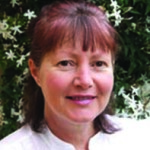 Chinese brush painting can be rather like a meditation, as we do it the flowing and soothing energy of breath and movement facilitates spontaneous brush strokes. Jean has a remarkable ability to both demonstrate and teach this form of creative painting. People often say they are amazed at what they learn from her in such a short time and how being with Jean is so calming and infectious. She brings out our inner qualities of being able to paint.
Many people tel us beforehand that they have never had any artistic ability or been able to paint a picture. They often say they were hopeless at painting when they were are school. Yet after this course they are often amazed and so proud of what they've achieved in a short time. Often, they can't wait to get home and show their friends and family. So come and surprise yourself.
In this two day, session Jean will teach you how to paint a beautiful picture of a Goldfish. Thursdays the 30th March & 6th April.
FEE: $45  PLEASE BOOK.
Bookings
Bookings are closed for this event.