Date/Time
Date(s) - 04/08/2021
7:00 pm - 9:00 pm
Location
Relaxation Centre of Queensland
Categories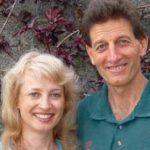 Presenters:  Jeffrey Hodges  and Elena Lymbery
"Believe in yourself" is a cliché we're often told by others… but HOW do you "believe in yourself" especially if you've had 'failures', disappointments and set-backs that have eroded your confidence? You need to have self belief if you want to start your own business; give a public talk; go for that job interview; or ask that special person for a date. Join Jeffrey and Elena for a combination of success coaching and sound healing to enhance your self belief.
FEE: $25. BOOKING ESSENTIAL.

Numbers currently need to be strictly limited and we are not taking online bookings. Please pay over the phone to avoid build-up of people at Registration – Ring us on 07 3856 3733 to register your booking and make payment.