Date/Time
Date(s) - 02/06/2022
6:45 pm - 9:00 pm
Location
Relaxation Centre of Queensland
Categories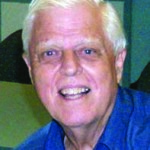 Presenter: John Bligh Nutting
PLEASE NOTE: This is a 4-week workshop and follows on from John's presentation on Thursday 5 May.
There is a part of you that never grows up, nor does it need to. That part is your very own wonderful inner child, still there, incredibly real and still carrying many of your deepest memories of pain, stress, sadness and vulnerability.
Do-it-yourself and hands-on activities each evening will enhance your joy as your grown-up side creates a real two-way connection with your magical inner child. You will discover better ways to protect her or him so they feel truly safer, ways to heal childhood emotional wounds and improve self-confidence. The outcomes for both you as the grown up and your inner child are powerful and positive, real and long lasting.
John's training and experience includes 30 years of Inner Child work both in Australia and overseas. These evenings will focus on the very latest ways of developing your internal "grown up" strengths to help you love and protect your inner child.
FEE: $80. PLEASE BOOK.
Bookings