Date/Time
Date(s) - 06/06/2019
7:00 pm - 9:00 pm
Location
Relaxation Centre of Queensland
Categories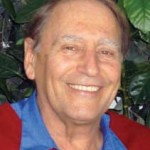 Presenter:  Lionel Fifield
One of the greatest secrets of happiness is being able to let go. Rarely do we realise and acknowledge how many things we are holding on to and unconsciously believe to give us security and happiness.
This evening you will find out how releasing and letting go opens the door to numerous possibilities in every aspect of our lives including freeing our mind.
Please recognise that this is much more extensive than just letting go of a few material possessions.
By donation of your choice. PLEASE BOOK.
Comments from past participants:
Lionel brings humour and wit into his talks and raises some very challenging and "too close to the bone" observations When I leave the course, I think about them sometimes at the oddest irrelevant times.
I found this course very valuable. Lionel is an excellent presenter with great insight, experience and enthusiasm, as always. He has a wealth of stories/examples which really make you think about things. I liked the focus on looking at yourself first, then moving towards letting go i.e. explore first.
Thank you, Lionel. You have given me a lot to start thinking about and changing in order to free up new patterns and ways of doing things. Wasn't exactly the content I was expecting but still extremely useful and has given me much to think about.
Great to stir up some self-examination. I feel I can find some courage and adventure by facing fears.
Very good insights into aspects of ourselves that prevent us letting go. A few good pearls of wisdom and jokes put in.
Marvellous session – I know there's be work to be done to let go of all the things but already on the journey from heart to heart. Many thanks.
Wonderful afternoon of Lionel's wisdom and quote sharing. Good to be reminded of the letting go process and to look inside why we hold on to things.
Bookings
Bookings are closed for this event.