Date/Time
Date(s) - 13/06/2019
6:45 pm - 9:00 pm
Location
Relaxation Centre of Queensland
Categories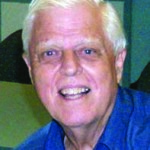 Presenter:  John Bligh Nutting
PLEASE NOTE: John will present this course over 4 weeks – sessions Thursday evenings.
Are you troubled by people who try to manipulate you, undermine you, unbalance you; Who use dishonest or fake power to control you?
Come and free yourself from the anxiety, stress, pain and confusion they create. Rebuilding your self-confidence and unmasking their tricks and refusing to give your power away is a freeing, positive and empowering process.
For more than 50 years John has been helping people develop the skills to do this. During these very practical sessions you will discover how easy it can be once you see what they're trying to hide inside and cover up within themselves. John has published a number of books on personal power and shares his work with people throughout the world. John will present an Advanced Workshop on Thursday 11 July.
FEE: $115 (including 100 page manual $35). PLEASE BOOK.
Bookings
Bookings are closed for this event.