Date/Time
Date(s) - 18/08/2018
9:30 am - 12:30 pm
Location
Relaxation Centre of Queensland
Categories
Presenter:  Margaret Bridgeford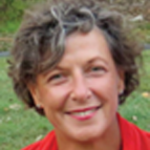 Do you know someone with dyslexia? Did you know that the position of their skull bones, often misaligned since birth, could be contributing to the issue?
Perhaps you know someone suffering from anxiety or depression? Skull bone misalignment may also contribute to this condition. Or it may be due to the storing of old memories that impact on the subtle energy framework of your body, thus generating unhelpful thought patterns.
Join Margaret Bridgeford, a teacher and practitioner of vibrational medicine, and learn how the gentle use of sound frequencies can improve or reverse the dyslexic condition, as well as release locked up energy from old thought patterns or experiences to relieve depression and improve concentration and decision making.  Margaret is also the author of 'Eat … Think … Heal'. She frequently works successfully with clients with dyslexia, anxiety and depression.
FEE: $30. PLEASE BOOK.
NOTE: Margaret, together with 2 other practitioners will offer significant training in Vibrational Medicine in late August and October – Please contact us for a brochure if you are interested.
Bookings
Bookings are closed for this event.