Date/Time
Date(s) - 06/03/2021
10:00 am - 4:00 pm
Location
Relaxation Centre of Queensland
Categories
Presenter:  Cate Crombie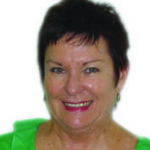 Many of us struggle to really understand what makes us emotionally angry although we generally think we know and who to blame.
Once we can see and know and recognise that the anger is within us and not external, we have taken a major step towards transforming it without suppressing it. There are two parts to today's course.
Part 1, responding more effectively to another's anger by safely hearing it without taking it onboard and also increasing our ability to de-escalate anger. We discover what can happen when we respond with authenticity, vulnerability and honesty in the presence of angry feelings, and, Part 2 – enhancing self-awareness of the cause of our anger and learning how to express ourselves honestly in a way that can support connection and having important needs met. When we find ourselves angry, we're usually experiencing a strong need, have an urgent desire to have it met and can fear it won't be fulfilled.
The Anger workshop is for those who have already participated in a 2-day Compassionate Communication NVC Foundation training.
FEE: $85. BOOKING ESSENTIAL. Bring own lunch. Numbers currently need to be strictly limited and we are not taking online bookings. Please pay over the phone to avoid build-up of people at Registration – Ring us on 07 3856 3733 to register your booking and make payment.