Date/Time
Date(s) - 25/10/2019
9:30 am - 11:00 am
Location
Relaxation Centre of Queensland
Categories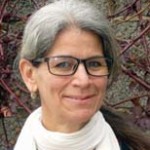 Presenter:  Kay Woodall
Here is a wonderful opportunity to be guided through some of the effective yet simple ways that you can help your elderly parent relatives be more comfortable in their later years.
With the use of Ayurvedic diet and other effective lifestyle changes we can bring about relief from many of the ills of elderhood. The science of Ayurveda is recognised by the WHO (World Health Organisation) can provide simple yet powerful and y et inexpensive solutions to help improve the comfort and health of our elderly.
FEE: $15. PLEASE BOOK.
Bookings
Bookings are closed for this event.