Date/Time
Date(s) - 30/10/2021
2:00 pm - 5:00 pm
Location
Relaxation Centre of Queensland
Categories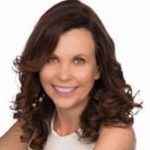 Presenter:  Dr Heather Way
Autism rates are skyrocketing. Dr Way has two children of her own on the autism spectrum who have recovered using her own science-based protocol. We know that autism is caused by genetic predispositions combined with environmental triggers.
Dr Way works with many, many children with autism, ADHD and ADD and much more. She is the head researcher for a number of world-leading Genetics and Microbiome companies working on autism particularly. Before Covid she often went overseas and interstate to speak at medical and scientific conferences.  Dr Way has some invaluable advice and insights and is certainly inspirational to listen to.
So come and hear what can be done to help your child reach their full potential. As a scientist for many years prior to giving birth to her sons Dr Way was told by top specialists that little could be done to assist her two babies. She then changed her focus to exploring what lies at the heart of autism.
Heather has now been able to work with hundreds of individuals with extreme autism limitations and assisted them remarkably in a huge range of ways. Her presentations are full of stories that really are inspiring. Early in October Dr Way is launching her autism gene panel in the USA via Zoom. The depth of Dr Way's experience and insights are such a gift to all of us. So, whatever your questions or you are wanting to find out she will be here to respond. Her illustrated presentations say so much of what is possible. If you have a child or a grandchild on the spectrum book your seat now and we look forward to seeing you.
FEE: $25. PLEASE BOOK.
Bookings
Bookings are closed for this event.