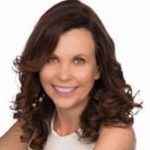 Dr Heather Way is a Molecular Pathologist and passionate about health and nutrition. Heather has a B.App.Sc, PhD in Molecular Pathology, Diploma in Nutritional therapy, am a Certified GAPs practitioner, Nutrigenomist and MINDD practitioner.
Prior to clinical practice, Heather worked as a Scientist with CSIRO for 25 years. Heather wishes to clarify that she is not a GP but rather a researcher with a passion for Autism/ADHD and Alzheimers.
Heather is mother of 2 beautiful sons with Autism who both had complicated, yet different health issues. Because of this she has had extensive first-hand experience in dealing with Autism spectrum disorder from non-verbal autism to Asperger's, ADHD, anxiety, extreme food intolerances, eczema, fussy eating, sensory issues, serious gut issues such as IBS, reflux, diarrhoea, constipation and leaky gut etc.
Heather says, "Our family have personally lived through all of these issues and I am well aware of the complexities surrounding them. These experiences give me a unique, hands on perspective. I am thus able to provide realistic family friendly strategies that are proven to work.
I was finally able to heal my children came through personalised nutrition (nutrigenomics) using genetic profiling and microbiome sequencing. These technologies offer the perfect marriage between my great passions; Molecular genetics, nutrition and Autism.
I am currently the lead researcher on a number of projects around the world including an ASD/IBS study and an ASD/GcMAF study. I am regularly asked to speak at conferences around Australia and abroad. I am on the scientific advisory board for Victus Health, smartDNA and Fitgenes in Australia and Julie Matthews (Nourishing Hope) an IntellxxDNA in the USA."