Dr Heather Way has an extraordinary range of scientific and health qualifications but says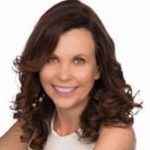 her focus is as a researcher with a passion for Autism ADHD and Alzheimers.
She has two beautiful sons with autism. Both had complicated yet different health issues. Heather has first-hand experience of dealing with Autism spectrum disorder from non-verbal to Asperger's, anxiety, extreme food intolerances, eczema, serious gut issues, reflux, diarrhoea, leaky gut and much more.
She says these experiences give her a unique hands-on perspective and has been able to heal her sons through personalised nutrition using genetic profiling and microbiome sequencing. Dr way is a leading researcher and speaks at conferences in Australia and overseas.