Date/Time
Date(s) - 24/02/2017
7:00 pm - 8:30 pm
Location
Relaxation Centre of Queensland
Categories
Presenter: Malcolm Huxter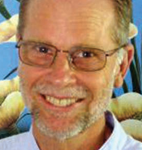 We welcome back Mal Huxter offering one of his very insightful and inspiring evenings on cultivating mindfulness, loving kindness, compassion, appreciative joy and equanimity.
Mal will talk about how mindfulness and the four heart qualities address the way we relate to life, ourselves and others. He will also talk about how their cultivation leads to the transformation of conflict and suffering to harmony, wellbeing, peace and genuine happiness.
Mal brings 40 years of deep personal knowledge, offers a Power Point presentation, a short meditation practice and plenty of opportunities for questions and discussion.
See also Mal's A Weekend of Mindfulness and Cultivating The Heart 25/26 February.
FEE for Introduction: $10. PLEASE BOOK.
Bookings
Bookings are closed for this event.