Date/Time
Date(s) - 05/12/2017
7:15 pm - 9:15 pm
Location
Relaxation Centre of Queensland
Categories
Presenter:  Lyra l'Estrange
Parenting has changed dramatically in recent years, and it can be hard to figure out the best way for our family to function in our fast-paced lives, our information overloaded world, and the busy-ness of modern life. It's essential to stop and reflect, to slow down and reconnect with our intuition in raising our children.
Unfortunately, feelings of hurt and disconnection can often happen but listening to each other paves the way for healing to occur and for connection and closeness to be re-established. When we understand our children's emotions we have the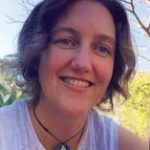 opportunity to connect with them in ways that are deeply meaningful for the children and ourselves.
From this workshop, you will come away with an understanding of how emotions work and how your role as a parent or grandparent has the potential to shape and build future lives of significance for those little ones and, at the same time, the great benefits which we personally can derive from this understanding.
FEE: $30. PLEASE BOOK.
Bookings
Bookings are closed for this event.