Date/Time
Date(s) - 01/05/2015
7:00 pm - 9:30 pm
Location
Relaxation Centre of Queensland
Categories
Presented by Petrea King (right) and Wendie Batho (below left) visiing from NSW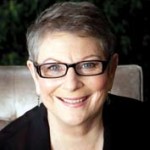 The search for happiness leads us up many blind alleys and is often elusive or fleeting when we find it. It is often not until life brings us some significant obstacles that cause us to question our existence and ponder how we might embrace the challenge we face that we earnestly seek lasting and unshakeable happiness or peace.
This challenge to our happiness might be a disappointment, a diagnosis, a disloyalty, a disaster, a divorce, a downpour, a disability, a depression, a dementia, a drama – one of the 'Ds' in life! Suddenly we are stopped in our tracks and we question ourselves and how we are going to proceed. This is a marvellous moment in time when we say to ourselves, 'That's it! Something's got to change, and it's me!' We realise that it's not about changing the outer circumstances of our life, but how we perceive and respond to these outer circumstances.
Petrea says that she remembers well when she suddenly gained insight on happiness. She said she came to realise there was nothing and no one to blame for her misery. At that time she was meditating in a small cave in Italy where she secluded herself from the world to find some peace.
Petrea was grappling with illness and her imminent death from leukaemia. Her brother had recently taken his own life and she was finding it difficult to muster any strength to continue. She said there had been many challenges and traumas in her past and in this moment of insight she realised there was no one and nothing to blame for how she felt. She realised that how she felt was entirely up to her and realised that while she may not be able to control thing that had happened to her she could certainly control how she was going to respond to those events.
Petrea says that she realised that the challenge to her peace was encapsulated in the question 'Am I going to be defined by what has happened to me or can I be more than that?' Petrea then had an unexpected recovery from leukaemia and then developed the Quest For Life Foundation in 1989 and worked with thousands of people and trained many facilitators, teachers and counsellors.
There are four practical keys to happiness and everyone, regardless of their challenges, can find the peace that passes all understanding by implementing them.
FEE: $35. PLEASE BOOK.
Bookings
Bookings are closed for this event.