Date/Time
Date(s) - 22/10/2020
6:45 pm - 9:00 pm
Location
Relaxation Centre of Queensland
Categories
Presenter:  John Bligh Nutting
A 4-evening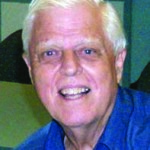 hands-on Workshop
What a remarkable range of experiences we go through in our varying relationships. We all yearn to feel safe, to feel we are trusted and appreciated. We yearn for warmth, joy and the ability to work and communicate with each other while increasing bonding, ever-deepening connection. We want to avoid conflict or stand-offs, being undermined or blocked by those impregnable barriers and feel we're growing in our relationships with increasing happiness, closeness and all importantly being who we are at heart.
John has been sharing tips and techniques and practical  relationship-connection skills for over 50 years. He is the author of The Australian 1980-1990s best-seller "The Business of Communicating" one of the first books to make the point that communicating even at work, is still about creating relationship connections. His new 100-page book on Closer Connecting included when you join this program. See also Advanced Workshop  19 NOVEMBER.
FEE: $115 (including $35 100-pageBook). BOOKING ESSENTIAL. Numbers currently need to be strictly limited and we are not taking online bookings. Please pay over the phone to avoid build-up of people at Registration – Ring us on 07 3856 3733 to register your booking and make payment.