Date/Time
Date(s) - 29/10/2016
9:45 am - 5:00 pm
Location
Relaxation Centre of Queensland
Categories
Presenter: Cate Crombie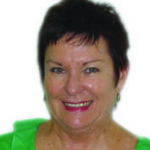 So many of us have been brought up to be 'NICE' and enjoy hearing others say what selfless people we are. BUT what are the negatives for us? Well, we find it almost impossible to say 'No' – spend huge amounts of time and energy explaining ourselves and often feel powerless. We have even lost touch with who we genuinely are.
When we can't speak up it can be so detrimental to our self, our stress levels, our anxiety can escalate and we can be constantly fearful as we avoid potential conflict. Others may do what they want whilst the voice inside us screams out but nothing comes out of our mouths.
Cate will show you how you can rise up and take back your power – but this is not power over others or hurting or damaging others. It's freeing you to be the person you are meant to be and opening you up to accessing your strengths, courage, compassion, truth and generosity of spirit. NB: Prior participation in at least one NVC Foundation Training workshop, required. A great day, don't miss it!
FEE: $85. PLEASE BOOK. Bring lunch to share.
Bookings
Bookings are closed for this event.