Date/Time
Date(s) - 07/02/2023
5:30 pm - 7:00 pm
Location
Relaxatin Centre of Queensland
Categories
Presented by Lionel Fifield
Most people experience loneliness at times and for some people they can go through long, long periods of feeling lonely and it becomes part of their lives.
This can even happen to people who are surrounded by a lot of other people and most people looking at them would never imagine that they would feel lonely.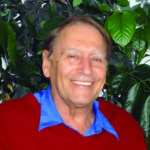 We are fortunately moving into an era where we are increasingly encouraged to be open to discussing what's going on inside us instead of leading lives full of pretence, and suppression of what we feel.
There is a wonderful statement that has so much wisdom behind it for us to embrace – the truth will set you free.
Here is a totally new session in our program inviting you to come along and be with other people open to discussing "being lonely" – lets share our thoughts and feelings with each other. Who knows what benefits will flow out of such a time together.
Let's enjoy this time together. Please call and say you're coming if possible or just come along.
Fee $5. PLEASE BOOK
Bookings