Date/Time
Date(s) - 25/11/2017
9:30 am - 4:30 pm
Location
Relaxation Centre of Queensland
Categories
Presenter:  Cate Crombie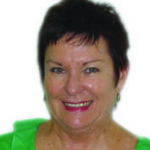 This is an intermediate workshop for those who have already completed a 2-day NVC Foundation Workshop.
For the vast majority of us saying 'No' with ease is so challenging. Why is that?
Have you noticed how often we say 'yes' to things we don't want to do?
Or, we make excuses, talk endlessly about all the other things we're doing and even apologize.
Explore what it is that keeps us from saying a confident 'no'.
Discover and practice 4 simple steps to saying 'No thank you' that means we are being honest, honouring what we know to be the best decision and, all importantly, feeling good; not guilty or embarrassed but relaxed and true to ourselves.
FEE: $85. PLEASE BOOK. Bring lunch to share.
Bookings
Bookings are closed for this event.